Titan II
Yesterday morning Gabe and I went to the Titan Missile Museum. It is something that we both wanted to see, but after receiving a coupon in the mail for free admission we made our reservations and finally went. I went to space camp in junior high and it sort of reminded me of some of my experiences there. Our tour was early in the morning, so the temperatures weren't too high during the outside portion of the tour. It would be a fun place to take visitors (if they are remotely interested).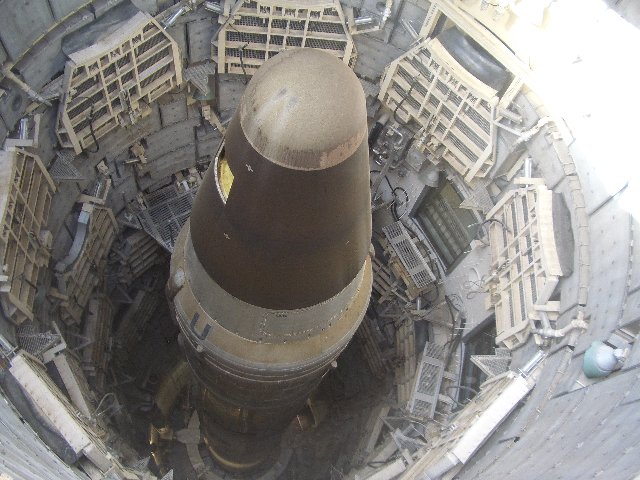 Picture of Titan II Missile with the 9 megaton warhead.
After the museum we went to the fair grounds to the gun show. They had fairly inexpensive MRE's, but I had already purchased some online for a gift. Yes, someone I know wants MRE's. Don't worry, they don't read my blog.
Next we headed to the mall and a store. We had dinner at Famous Dave's...I love their Texas Beef Brisket. Beth, one of my friends from the Chicagoland area, turned me on to this place.