Ugly Betty is Back
Gabe and I watched Ugly Betty on Friday. We missed the premier on TV due to a timing issue. It was okay. I am glad to see Betty out on her own in the city. I do hope that they bring Geo and Henry back. I think they each add something to the show.
Gabe and I walked through our house on Saturday morning. It is a lot different to walk through it now that it has actual walls. They still need to finish placing mud on the drywall. At some point (hopefully soon), they will finish the outside of the house and paint the interior walls.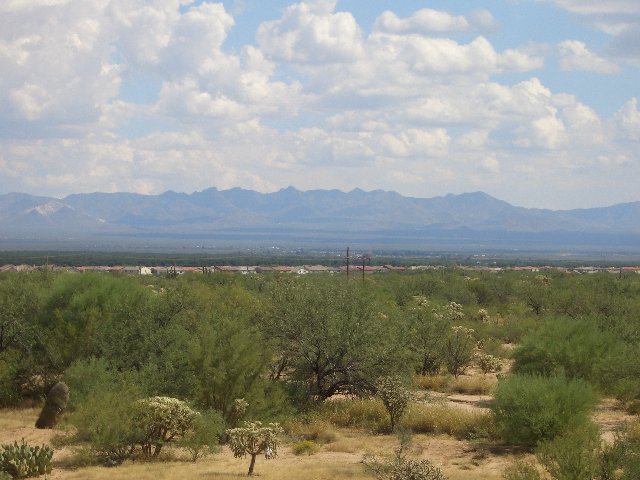 View of mountains from our bedroom window (This picture does not do the view justice...which is a good thing because it is one of the reasons we are not in a house right now.)
Saturday we watched the movie Unhitched. It is about a girl that is marrying the wrong guy for her and the attempt to get her to marry the right guy. I am neutral on this one. It wasn't great, but it wasn't terrible.
I have been working on another cross stitch. I am hoping to complete this on sometime this week. Like the last one, it is a Christmas present for one of my Grandmas.
Yesterday we purchased two Foo Dogs.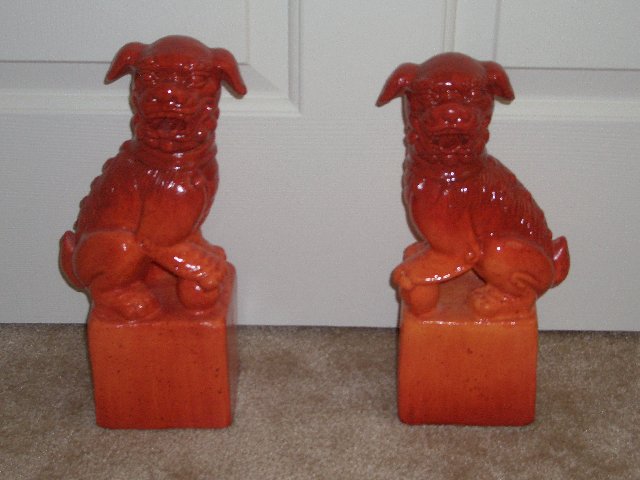 I was going to purchase them for Gabe, but he was with me so we decided that we would each buy one for each other. They reminded me of the Fu Dogs at Allerton.