Apple Orchard
We drove by our house on Saturday and they have made a lot of progress. Hopefully we will get to do the pre-drywall walk through in a couple of weeks or even sooner.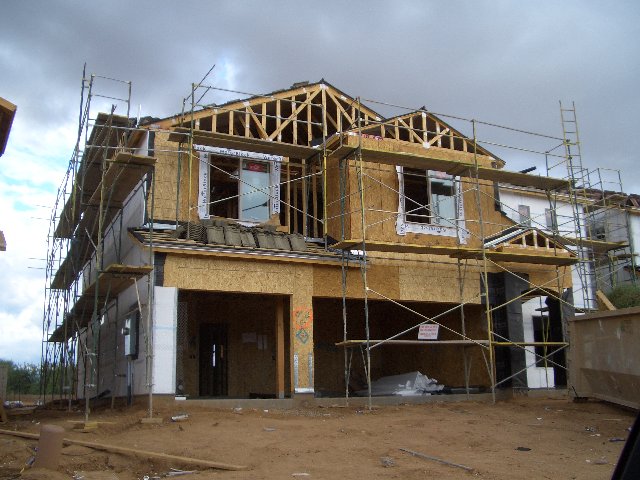 We ended up going to the Apple Orchard on Sunday. It was a lot of fun. We picked apples, peaches, and some delicious pears. We decided even though it was fun, it wasn't something that we would do frequently...until we tried the pears. I think we might go back and pick some more. Before picking fruit we had lunch...apple smoked hamburgers. After picking we walked through the shop and had a piece of apple pie. The weather wasn't too bad. It "rained" on us while we were eating, but it really wasn't much more than a sprinkle, so we continued to eat outside on the picnic table. I tried some of the apple butter we purchased with toast today and it was yummy.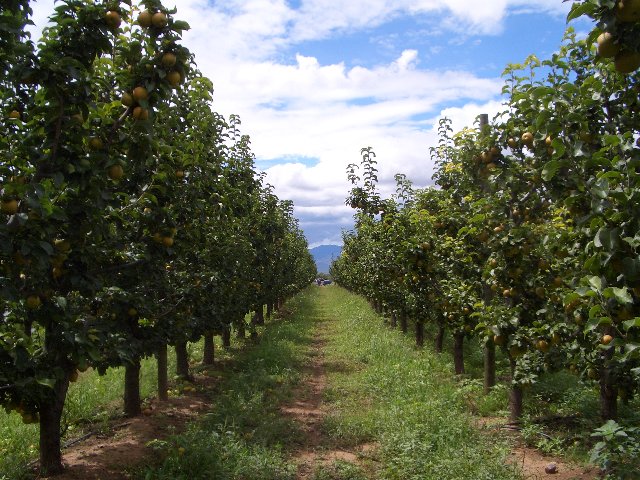 Yesterday we went shopping. We also wore our Fighting Illini t-shirts and received free chicken strips from Chick-Fil-A. They were running a promotion for free strips if you were wearing something with a football team on it. Even after purchasing two drinks and fries, we had lunch for less than $5. We went to two different malls and came back home and relaxed. We watched Across the Universe. It was okay. Maybe I would have liked it more if I was more of a Beetles fan.