Mt. Lemmon
Gabe and I finished our rented movies. We rented Office Space. We have both watched if before, but it just seemed like a fun movie to watch again. We also rented Fool's Gold. It is one of the better movies that I have seen in a while. It is about a group of people that are searching for lost treasure. I won't go into any more detail in case you haven't seen it yet.
Sunday we drove up Mt. Lemmon to the village of Summerhaven. It is really neat to watch the landscape go from complete desert to a place with trees. We ate at one of the two places to eat in Summerhaven, The Cookie Cabin and Pizza. You can take a guess as to what we ate for lunch. After walking around the town we came back down the mountain and stopped off at JoAnn's so I could pick up a couple of cross-stitch items. I have decided I am going to complete a cross-stitch and have it framed for each of my Grandmas for Christmas.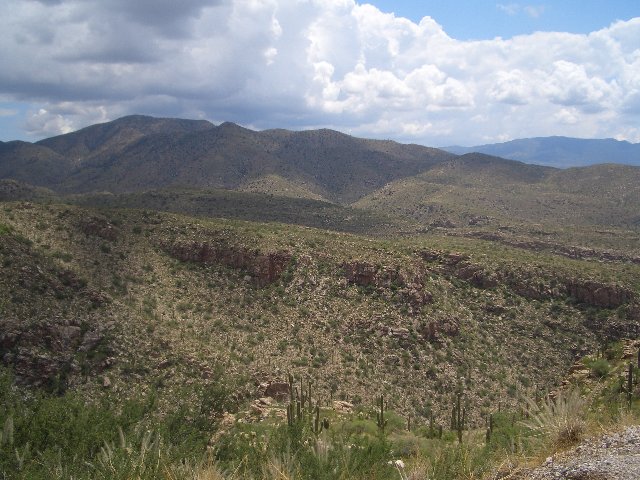 Starting our way up Mt Lemmon.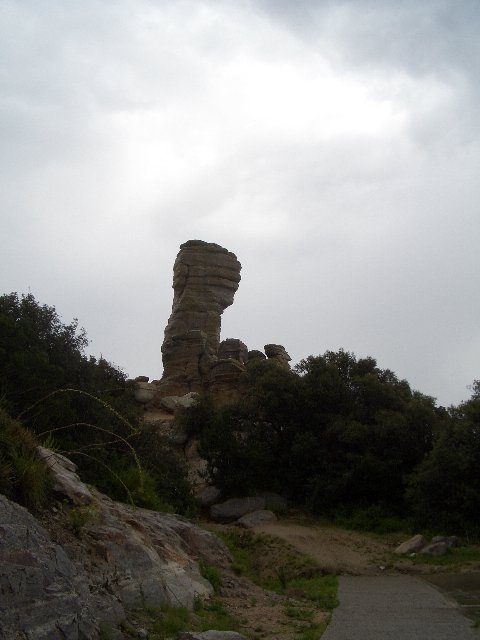 Neat Rock Formation.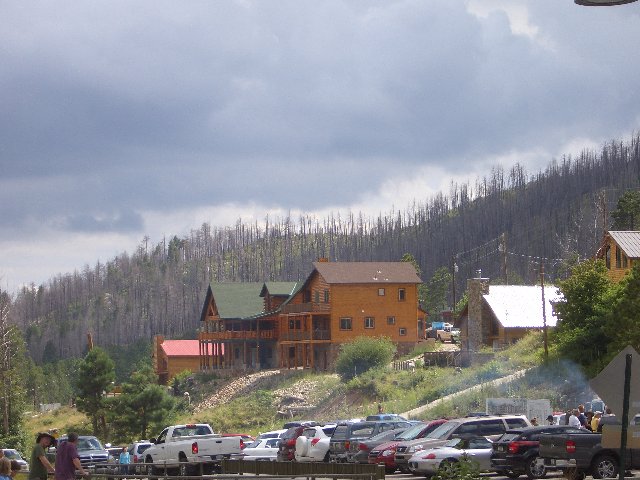 Town of Summerhaven.
Elsa, Clara, and I went to the dog park yesterday. Elsa loves sniffing around and Clara will run around until she gets tired. I think that they both enjoy the grass.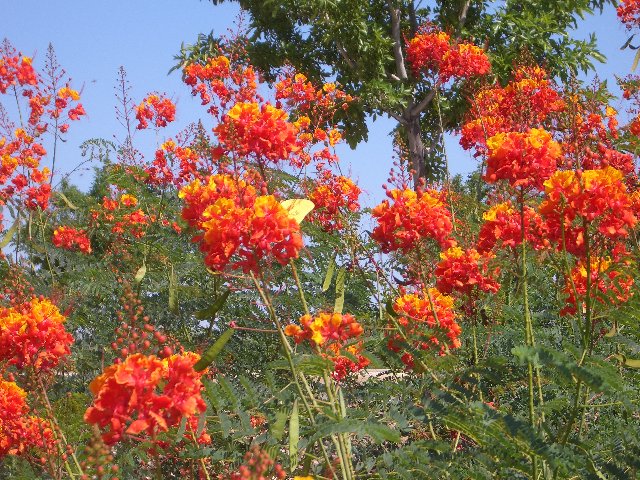 Flowers at the dog park that the butterflies loved. If you look closely, you can see one.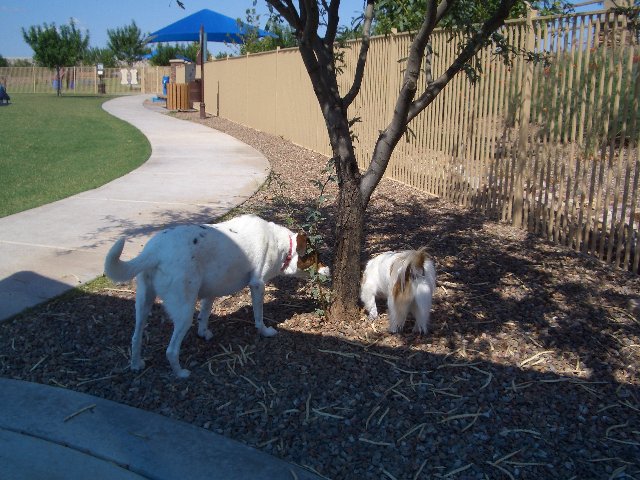 Clara and Elsa sniffing around the dog park.