Lunch in Mexico
There isn't a whole lot to write about. I still have an enormous list of things to do. At some point I hope to get them all done. I am still working on a cross-stitch project (I still have one to do after I finish this one). Once I finish it I will try to post a picture. I still need to outline it and then frame it. After that is finished I am going to start working on the quilt again.
Gabe and I went to Mexico on Saturday. We parked our car on the U.S. side and walked across the border. Going in to Mexico was pretty fast. There was a slight wait coming back into the U.S. We had lunch at La Roca and walked around.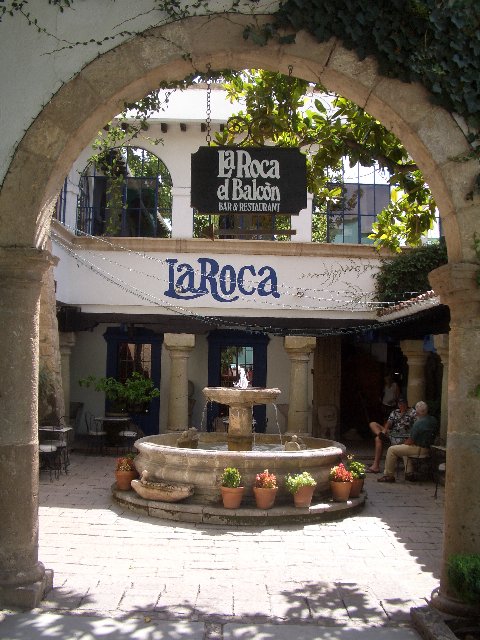 We sat at the window on the right.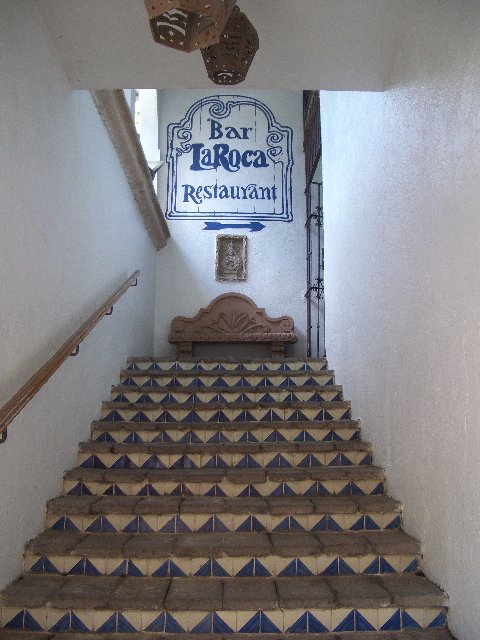 Neat staircase.
I am glad that we went but we probably won't go back again until 2009. Gabe wants to drive into Mexico next time we go back. Apparently there is a popular resort town a few hours away. Maybe we will give that a try. Anyway, La Roca is pretty neat. It is built into the hillside and even though there is no air conditioning it is still pretty cool. Even though our lunch was only $9.00 each it is apparently a fancy restaurant for the area. There are linen table clothes and the waiters wear their uniforms with bow ties. It was a fun place to go.